Vífill frá Glæsibæ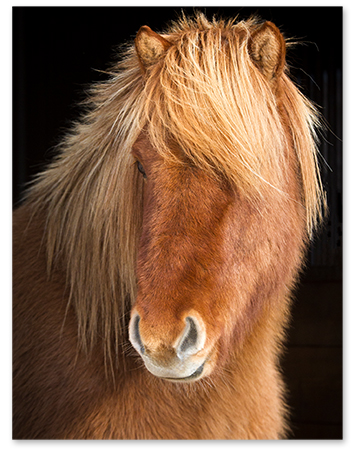 IS2005157315
S: Parker frá Sólheimum
SS: Hervar frá Sauðárkróki
SD: Penta frá Vatnsleysu
D: Svalbrá frá Glæsibæ
DS: Ófeigur frá Flugumýri
DD: Héla frá Glæsibæ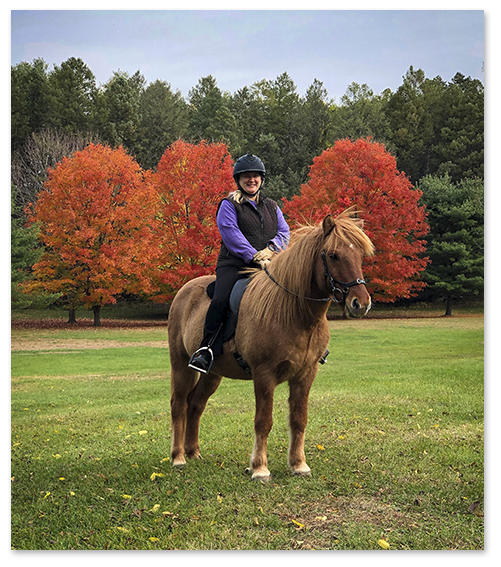 Andrea and Vífill have a special partnership
Vífill is a tall (14.1h) and handsome red dun gelding. He has a sensitive and intelligent character that makes him fun to work with. He has a lot of experience and was well-educated by top trainer/rider Sigurbjörn ("Diddi") Bárðarson.
Vífill is a son of the first prize four gated stallion, Parker frá Sólheimum. His grandsires on both sides - Hervar frá Sauðárkróki and Ófeigur frá Flugumýri - are two of the most famous honor prize stallions. All these fine genetics have come together to make Vífill a great riding horse.
Vífill is big and strong and possesses a great amount of energy and stamina. He loves to move out (especially at his effortless tolt) and feels like he can go on forever. Though he is quite forward-thinking, he is also very responsive to the rider and solid out on the trails. He has four quality gaits including a brisk ground-covering walk, a jumped canter, and clear trot. But his best gait is probably his super tolt. He is a very smooth tolting machine. It's hard not to smile when you ride him!
To view many more photos of Vífill,
please visit his photo album.